Home /

Assets & Property Types
Asset & Property Types

Asset & Property Types
Federal Appraisal, LLC services all the major asset types as well as most of the special and unusual asset types. Each type of asset entails its own class and industry specific valuation considerations. Each of our analyses is tailored to the asset type under analysis, according to the best practices in that appraisal and consulting sub-specialty.
Turning words and numbers into meaning and value.
Federal Appraisal is uniquely qualified to appraise all asset types.
Examples of asset types and issues serviced by Federal:
Property types can be further categorized into common property types, such as apartments, condominiums, cooperatives, hotels, hospitality, all types of industrial and manufacturing properties, all types of industrial buildings, all types of office buildings for all uses, restaurants, retail, and malls in CBD, suburban and other locations or into specialty property types such as franchises, all types of hospitals and senior housing, all types of high value industrial and manufacturing properties, public buildings and churches, rare properties, special-purpose properties, all types of unusually constructed properties, utility and public service facilities and properties.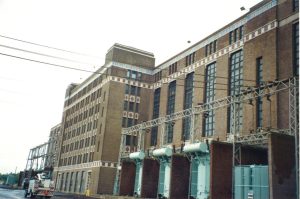 Assets can be further categorized into:
Real Property

land
improved properties
leases

Personal Property and Machinery & Equipment

furniture, fixtures, and equipment
special-purpose equipment
inventory

Intangibles

identifiable and unidentifiable intangibles
contracts
franchises
patents, trademarks & copyrights, intellectual property
work force
working capital
goodwill

Other Asset Types